Honorary Doctorate from Jerusalem for Gerard Meijer
FHI-Director Prof. Dr. Gerard Meijer received an honorary doctorate from the Hebrew University of Jerusalem.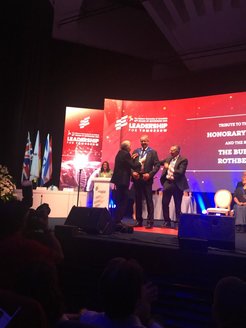 On June 13, Prof. Dr. Gerard Meijer got an honorary doctorate from the Hebrew University of Jerusalem. The day before, a symposium about Molecular Dynamics had been held to celebrate this event.
Prof. Meijer enjoys close ties with the Israeli scientific community, specifically with The Hebrew University of Jerusalem. He chairs the Advisory Board ("Beirat") of the Fritz Haber Center for Molecular Dynamics at the University, which was co-founded by the Minerva Foundation of the Max Planck Society and the Hebrew University. The Fritz Haber Center has been a successful platform for promoting Israeli-German scientific collaboration, conducting cutting-edge research in theoretical aspects of molecular dynamics.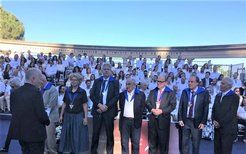 "Leaders inspire", Prof. Asher Cohen, President of the Hebrew University, said during the awarding ceremony. "They show us the way forward and light up the path for those who follow. Our honorees are all driven by a pioneering spirit and a deep sense of mission, whether in the field of academia, business, civic service or philanthropy, and their contributions are boundless."
In line with Prof. Meijer's passion for fostering international scientific partnerships, he has been a strong supporter for Open Access of scientific publications. He has negotiated national contracts on this with major publishers, both in the Netherlands and in Germany.
Beyond his research prowess, Prof. Meijer has long been a leader within the European and global scientific communities. In the Netherlands, he served as president of the Executive Board of the Radboud University (2012-2016), and currently, in Germany, he is a member of the Council of Science and Humanities ("Wissenschaftsrat").
In receiving that honorary, Prof. Meijer was part of a group of 19 personalities from U.S., Canada and Europe that also includes the filmmaker Quentin Tarantino, the social psychologist Lotte Bailyn and the philosopher Jonathan Sacks.