An Experiment to Measure the Electron's Electric Dipole Moment Using an Ultracold Beam of YbF Molecules
MP Department Seminar

Date:

May 5, 2023

Time:

09:30 AM c.t. - 10:30 AM (Local Time Germany)

Speaker:

Michael Ziemba

Centre for Cold Matter, Blackett Laboratory, Imperial College London

Location:

Haber Villa

Room:

Seminar Room

Host:

Department of Molecular Physics

Contact:

valtolina@fhi-berlin.mpg.de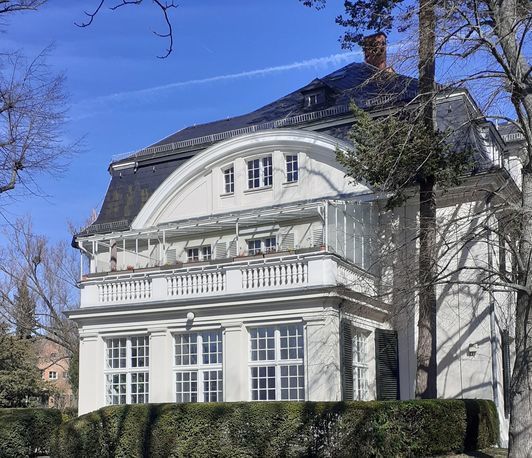 The fact that more matter than antimatter has been produced in the early stages of the universe is unexplained and known as the matter-antimatter-asymmetry problem [1]. One precondition is the combined violation of charge conjugation and parity (CP-violation) which is too small in the Standard Model. In almost all theories, CP-violation is also a precondition for the electron to have an electric dipole moment (de). A measurement of de can be a powerful test of theories beyond the Standard Model.
The value of de can be determined by measuring the precession rate of the electron spin in a strong electric field. Heavy polarized molecules with their high intra-molecular fields have already set a limit of |de| < 4.1×10−30 e cm [3]. To improve on this, we create a collimated, bright beam of laser cooled YbF molecules [4] and have built an experiment to measure de using this beam [2]. In this talk, I will present key aspects of this experiment which we hope can determine de with an uncertainty of 5×10−30 e cm in one day of measurement [4].
[1] Laurent Canetti et al New J. Phys. 14 095012 (2012).
[2] N J Fitch, J Lim, E A Hinds, B E Sauer, and M R Tarbutt. Methods for measuring the electron's electric dipole moment using ultracold YbF molecules. Quantum Sci. Technol.,6, 014006, (2021).
[3] Roussy, et. al. "A new bound on the electron's electric dipole moment". arXiv:2212.11841 (2022).
[4] X. Alauze et al., An ultracold molecular beam for testing fundamental physics, Quantum Sci. Technol. 6, 044005 (2021).