Structure and Electronic Properties of Ultrathin Indium Films on Si(111)
PC Department Seminar

Date:

Feb 23, 2023

Time:

02:00 PM (Local Time Germany)

Speaker:

Shigemi Terakawa

MPI of Microstructure Physics, Halle

Location:

Building G

Room:

Seminar Room 2.06

Host:

Akitoshi Shiotari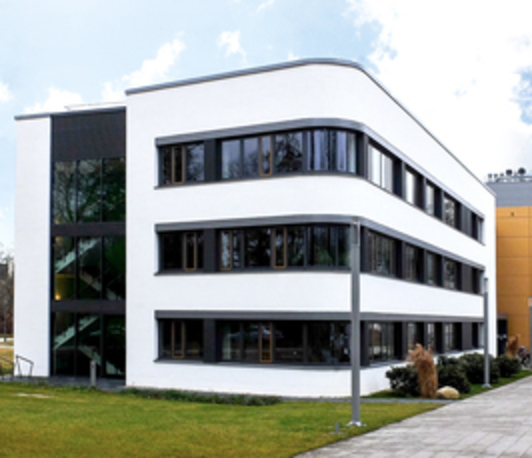 Ultrathin metal films on atomically flat semiconductor substrates have been of great interest to investigate physical properties of two-dimensional (2D) metals. Indium-adsorbed Si(111) surfaces are one of the most explored metal/semiconductor systems.
The double-atomic-layer phase has been extensively studied because of its 2D nearly-free-electron band structure and superconductivity [1-3]. The quasi-1D metallic phase known as the (4×1) phase has also been well investigated because of its metal-insulator transition [4]. However, a single-atomic-layer metal, the thinnest 2D metal, is not yet established. Furthermore, the influence of the metal–semiconductor interface on the properties of the metal layers is poorly understood.

I report the establishment of a single-layer metallic phase of indium on Si(111) and the discovery of a novel indium-magnesium surface alloy on Si(111) with intriguing electronic properties. I succeeded in growing the single-layer phase with high crystallinity [5]. Low-energy electron diffraction (LEED), scanning tunneling microscopy (STM), and angle-resolved photoelectron spectroscopy (ARPES) measurements revealed that the single-layer phase has a uniaxially incommensurate structure and metallic band structure. Moreover, in this system, I discovered the first metal–insulator transition in a single-layer metal film by ARPES and surface conductivity measurements. Next, I succeeded in growing a novel triple-atomic-layer surface alloy by magnesium deposition onto the double-layer phase of indium. ARPES experiments and theoretical calculations revealed that the deposited magnesium is intercalated between the indium layers and silicon substrate to terminate the silicon dangling bonds. As a result, the top two indium layers behave like a freestanding double-layer metal. Through this talk, I will demonstrate the flexibility of the atomic structure of ultrathin indium films dependent on the thickness and interface structure and the accompanied change of the electronic properties.

[1] E. Rotenberg, et al., Phys. Rev. Lett. 91, 246404 (2003).
[2] T. Zhang, et al., Nat. Phys. 6, 104 (2010).
[3] S. Yoshizawa, et al., Nat. Commun. 12, 1462 (2021).
[4] H. W. Yeom, et al., Phys. Rev. Lett. 82, 4898 (1999).
[5] S. Terakawa, et al., J. Phys.: Condens. Matter 30, 365002 (2018).