New Concepts in Battery and Solid Electrolyte Design
TH Department Online Seminar

Date:

Aug 18, 2022

Time:

03:30 PM (Local Time Germany)

Speaker:

Prof. Bettina V. Lotsch

Max Planck Institute for Solid State Research, Nanochemistry Department, Stuttgart, DE

Location:

https://zoom.us/j/94313766643?pwd=NVkreURKdGE0clVPQjdKUnBNNDV2UT09

Room:

Meeting ID: 943 1376 6643 | Passcode: 296875

Host:

TH Department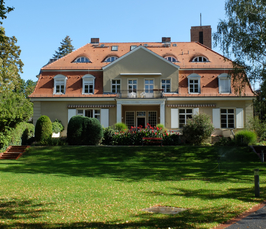 Solid electrolytes (SEs) are a key component of all-solid-state batteries (ASSBs), which promisehigher energy density along with safer operation compared to commercial Li ion batteries. As theASSB technology matures, research in the field gravitates towards questions regarding stability,scalability, and integration of solid electrolytes into ASSBs with extended cycle life.
As a consequence, new research areas have been emerging lately, including interfacial engineering and microstructure design, and questions such as the role of stack pressure on battery performance increasingly enter the focus of ASSB design. In addition, given the daunting global energy outlook, new concepts for energy storage are in high demand.
In this talk, we will first discuss the development and optimization of lithium and sodium thiophosphate SEs and highlight the importance of synthetic control and microstructure design as routes to obtain phase-engineered solid electrolytes with enhanced ionic conductivities. We will then introduce the concept of solar batteries and showcase the first example of a direct aqueous solar battery based on the earth-abundant carbon nitride potassium poly(heptazine imide), K-PHI.