How to publish your science: A guide to writing your first re-search article, and every article after that
Date:

Jul 20, 2021

Time:

02:00 PM (Local Time Germany)

Speaker:

Dr. Alina Bruma

Associate Editor – Applied Physics Review, American Institute of Physics (AIP) Academy

Location:

Online Seminar

Room:

https://primetime.bluejeans.com/a2m/live-event/azayajtw

Host:

Interface Science

Contact:

swchwee@fhi-berlin.mpg.de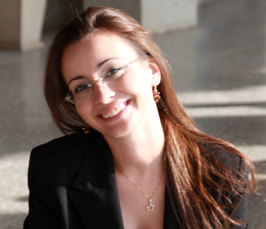 Scientific writing is an integral part of any researcher's career, aimed at communicating original research for peer review. Well written articles backed by citable scientific data help expedite peer collaboration and advancements in any field.
We would like to distill our decades of experience publishing articles from top rated scientists on cutting edge research, to provide a concise, step-by step interactive guide on how to write your first great research article.
This is seminar is a part of the AIP Academy series and will provide suggestions on content, structure and style as well as examples of do's and don'ts which are aimed to help you communicate efficiently your findings to your peers.